Home >
Principle of hydrodynamic bearings

Principle of hydrodynamic bearings
I.Lubrication principle of hydrodynamic BEARPHITE bearings
With standard oil-impregnated bearings, the oil film only forms in the loaded area as shown in Fig. 1. At the same time, air is present in the area of the bearing where there is clearance. When a standard bearing is subjected to an unbalanced load, the oil film cannot follow the eccentric motion of the unbalanced load at higher speed range. In this case, a standard bearing is not suitable for high speed range and rotational accuracy. NTN's hydrodynamic BEARPHITE bearings have better oil-film forming ability when used in such an application.
hydrodynamic BEARPHITE bearings
As shown in Fig. 2, relative sliding motion between the shaft and the bearing generates hydrodynamic pressure within the lubricating oil film. This pressure helps the BEARPHITE bearing support the load better than the standard bearing.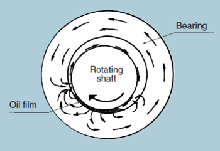 Fig. 1 : Mechanism of flow in the oil film of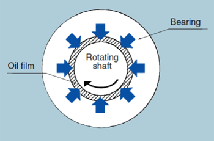 Fig. 2 : Mechanism of flow in the oil film of a hydrodynamic BEARPHITE bearing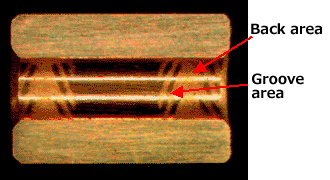 Fig. 3 :Cross section of Hydrodynamic BEARPHITE Bearings that is seen from the shaft's direction
2.Comparison to other bearings
 
Hydrodynamic
BEARPHITE
Fluid
dynamic
bearing
Rolling-
element
bearing
Oil-impregnated
sintered
bearing
Rotational accuracy
◎
◎
○
×
High speed range
◎
◎
○
×
Low speed range
○
×
◎
○
Seizure resistance
◎
×
○
○
Quietness
◎
◎
×
○
Torque
△
△
◎
○
Cost
○
△
△
◎
◎:Excellent / ○:Good / △:Usable / ×:Not usable