BEARPHITE CL
We developed "BEARPHITE CL" which is excellent in friction by precipitating the copper on the bearing surface with even small amount of copper with the development of the material and manufacturing method.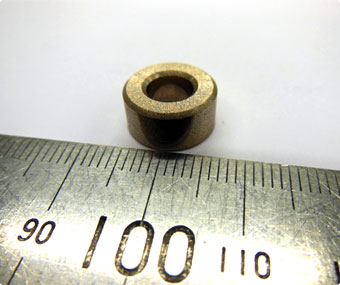 Characteristics
Chemical component wt%
Fe
Cu
Other
Bronze based material
-
90
10
Developed material
78
20
2
Even little quantity of copper combination, separating copper on the bearing surface secures friction abrasion characteristic.
Sliding performance :Same or better than bronze sintered bearings .
Durability:Same or better than conventional copper -iron materials.
Examples of use
Automotive electrical components: Power window motor, Blower fan motor
Information equipment Cooling fan motor
Office equipment: Photocopier Laser printer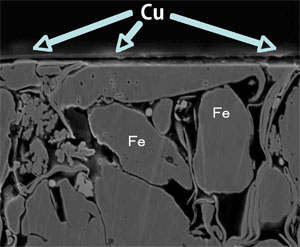 Copper forms film on inside diameter surface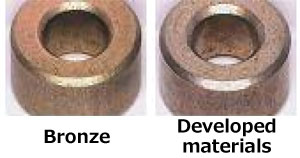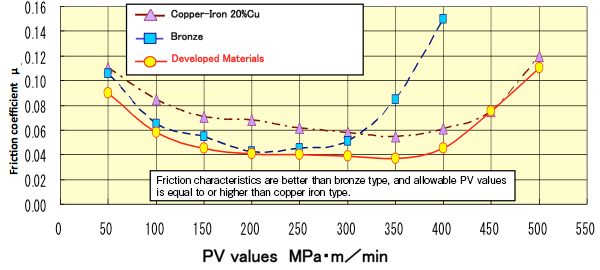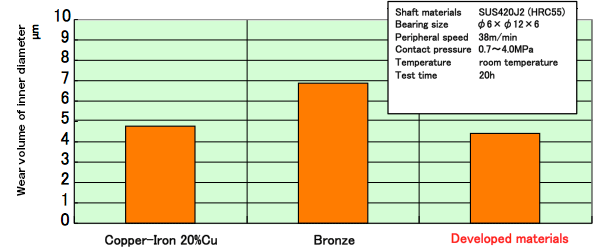 Fig. Comparison of Wear volume of inside diameter