Home >
Products >
High density and high strength sintered machine parts

High density and high strength sintered machine parts
High strength is achieved by high density and high precision.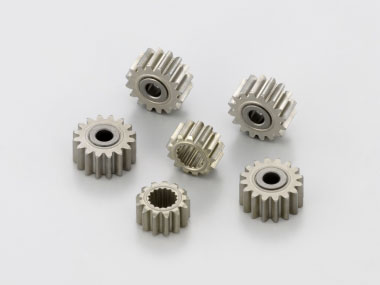 Materials
Material Code
Chemical Components(%)
Fe
Ni
Mo
C
Z34
Residual
Amount
1~3
2~4
0.5~1.5
Mechanical features
Material Code
Heat Treatment
Density
(g/cm³)
Tensile Strength
(MPa)
Young's Modulus
(GPa)
Z34
Quench-and-Temper
7.3
945
172
Note:The above numerical value is the measure, and not the certified value.
These contents can be changed without notice for performance improvement, but please accept it.