Home >
Sintered machine parts

Sintered machine parts
Excel wear resistance with high strength.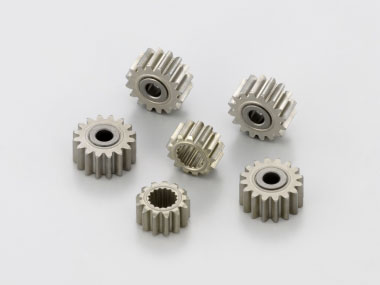 Materials
Material Code
Chemical Components(%)
Fe
Cu
Ni
Mo
C
Z24
Residual
Amount
1~3
2~4
0.5~1.5
0.3~0.9
Mechanical features
Material Code
Density
(g/cm³)
Apparent
Hardness
(HRA)
Radial
Crushing
Strength
(MPa)
Tensile
Strength
(MPa)
Elongation
(%)
Z24
7.0
55
1400
750
1.0
Note:The above numerical value is the measure, and not the certified value.
These contents can be changed without notice for performance improvement, but please accept it.